Sir Martin Wood (1927-2021)
News > Announcements | November 27th, 2021
Sir Martin Wood passed away on Tuesday November 23rd 2021. There are so many facets to Sir Martin. Seeing past photos of him since his death on Tuesday November 23rd 2021 provide a reminder of what a lovely man he was. More than that, he was an inspiration to many, and he was a true pioneer in the world of Cryogenics & Superconductivity.
Martin was born on April 19 1927 and lived for 94 years. Though he was principally associated with Oxford - and the Oxford Instruments company he founded with his wife Audrey, Martin was in fact an alumnus of Cambridge University (and Imperial). In work at the Clarendon Laboratory in Oxford, he went on to found Oxford Instruments, the first serious spinout of Oxford University, in 1959.
The combination of Martin and Audrey was formidable, and they went on to create not just a successful company from the technology and the products they provided; they were at the heart of creating an engine of enterprise in and around the City of Oxford, to which they contributed so much.
There are many stories of Martin & Audrey - such as their attending a scientific conference together in Massachusetts, out of which came their initiative to develop superconducting magnets - from which we all benefit, from MRI scanners.
Martin's one-of-a-kind intellect, personality and drive, combined with Audrey's formidable strengths [it is worth reading her book "Magnetic Ventures"] collectively created the Oxford Instruments listed on the London Stock Exchange today.
In later times, Martin and Audrey made a massive contribution in so many ways to the entrepreneurial ecosystem which exists today in and around Oxford - it is worthy of another book. The Oxford Trust, Science Oxford, they are examples of what they did - and went beyond, from their magnificent home in Little Wittenham, with its priceless outlook on Wittenham Clumps.
Martin continued giving talks, some involving liquid nitrogen, which would give heartburn to today's health & safety police, but were delightfully appropriate. He kindly gave the opening address to the British Cryogenic Cluster Day at Rutherford Appleton Laboratory in 2011 - and he served as a Board Member of the International Cryogenic Engineering Committee for many years and was awarded the honorary membership of that Committee.
Martin had many awards. He was a Fellow of the Royal Society. And he was awarded by the ICEC the Mendelssohn Prize at the 25th ICEC Conference in Fukuoka in 2012. In receiving the award, Martin was joined on stage by Audrey, to progress the accompanying slides and to provide some missing names. They were delightful, and they were Rock Stars to the delegates attending. Martin produced a very early superconducting magnet from a bag he carried from England, probably one of the first ever made, and he was mobbed on stage at the end of his talk.
Martin Wood, Thank You
John Vandore and Marcel ter Brake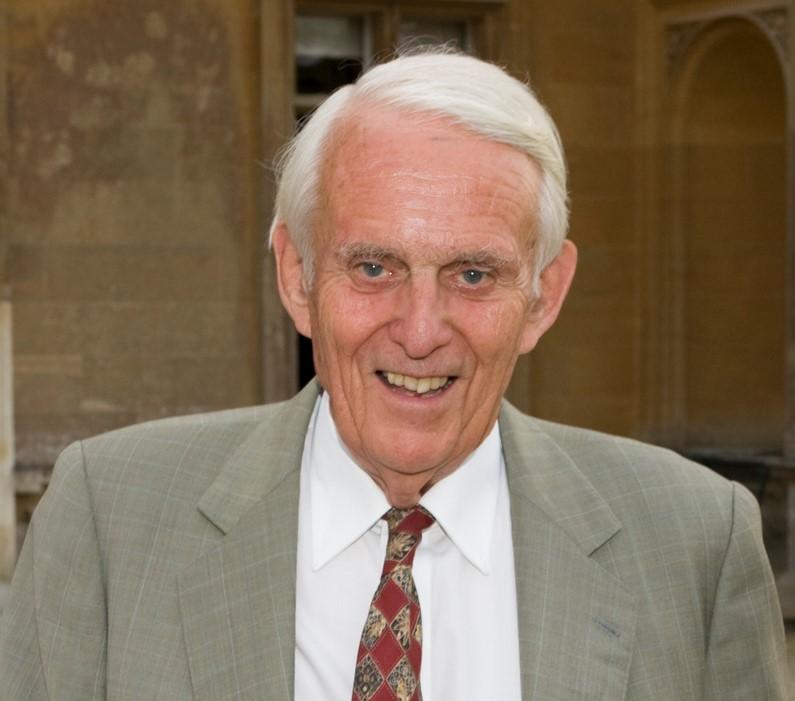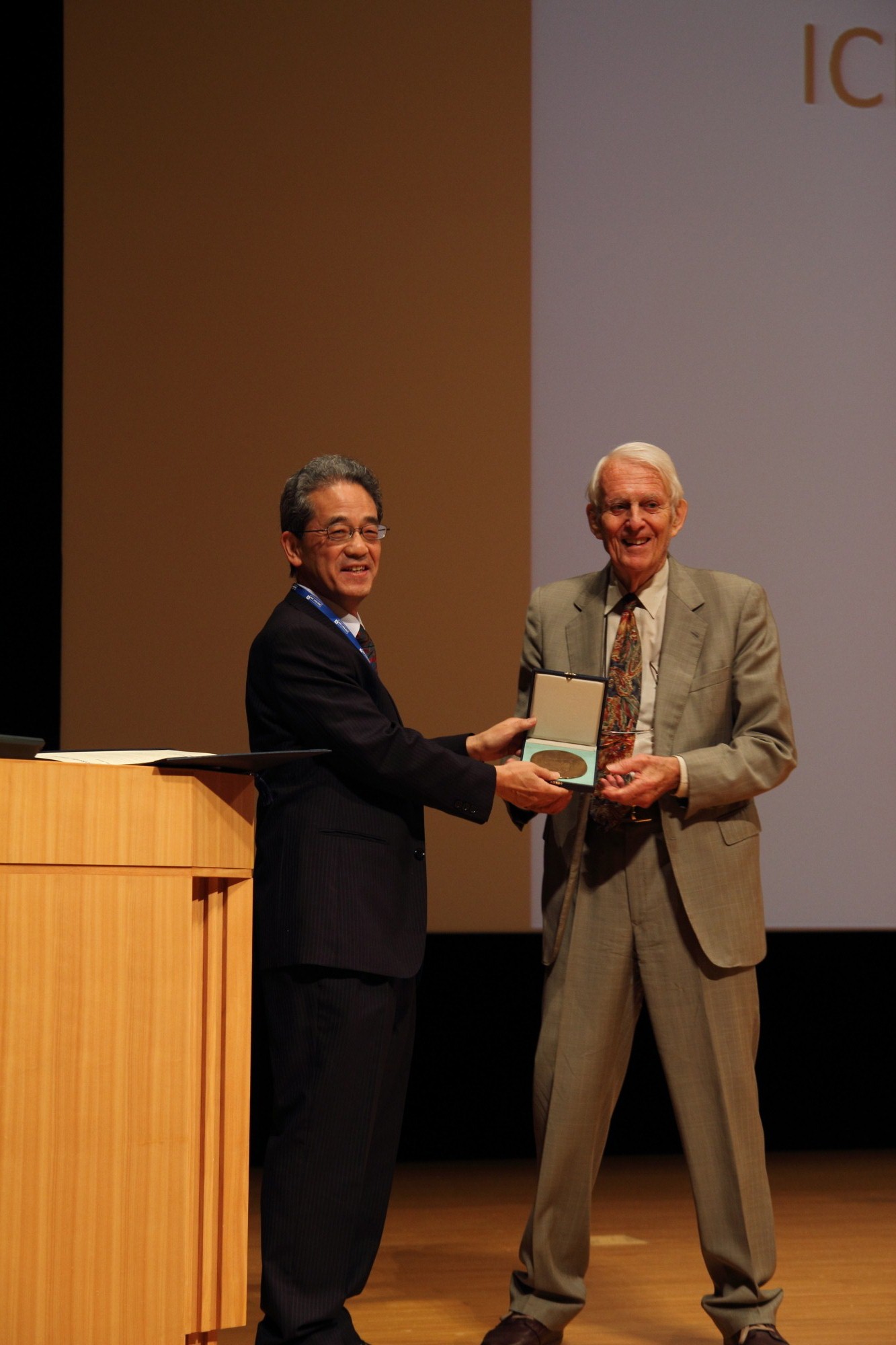 Tom Harayama, chairman of the ICEC handing the Mendelssohn Award to Sir Martin Wood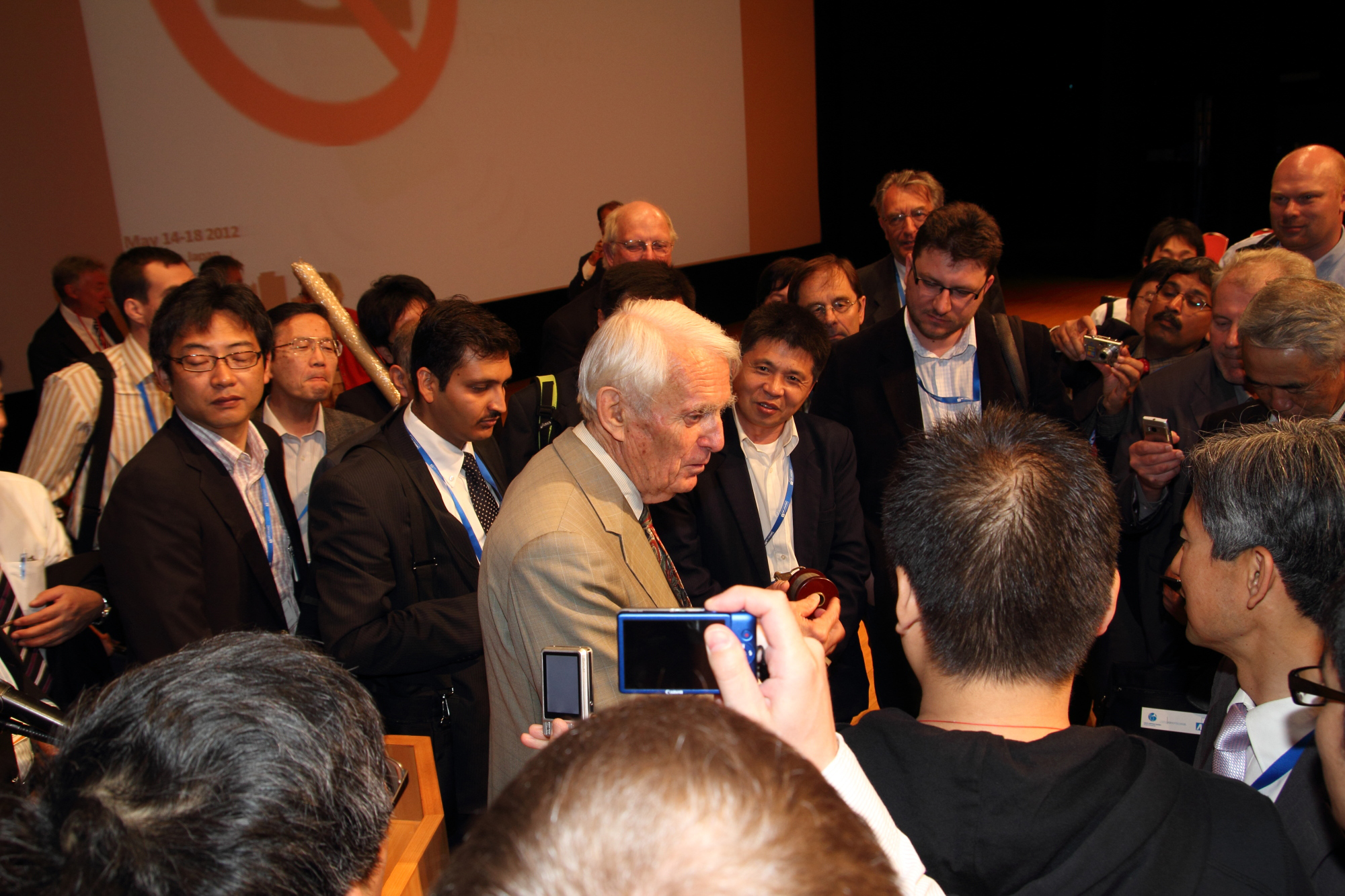 Sir Martin showing his superconducting magnet to the audience on stage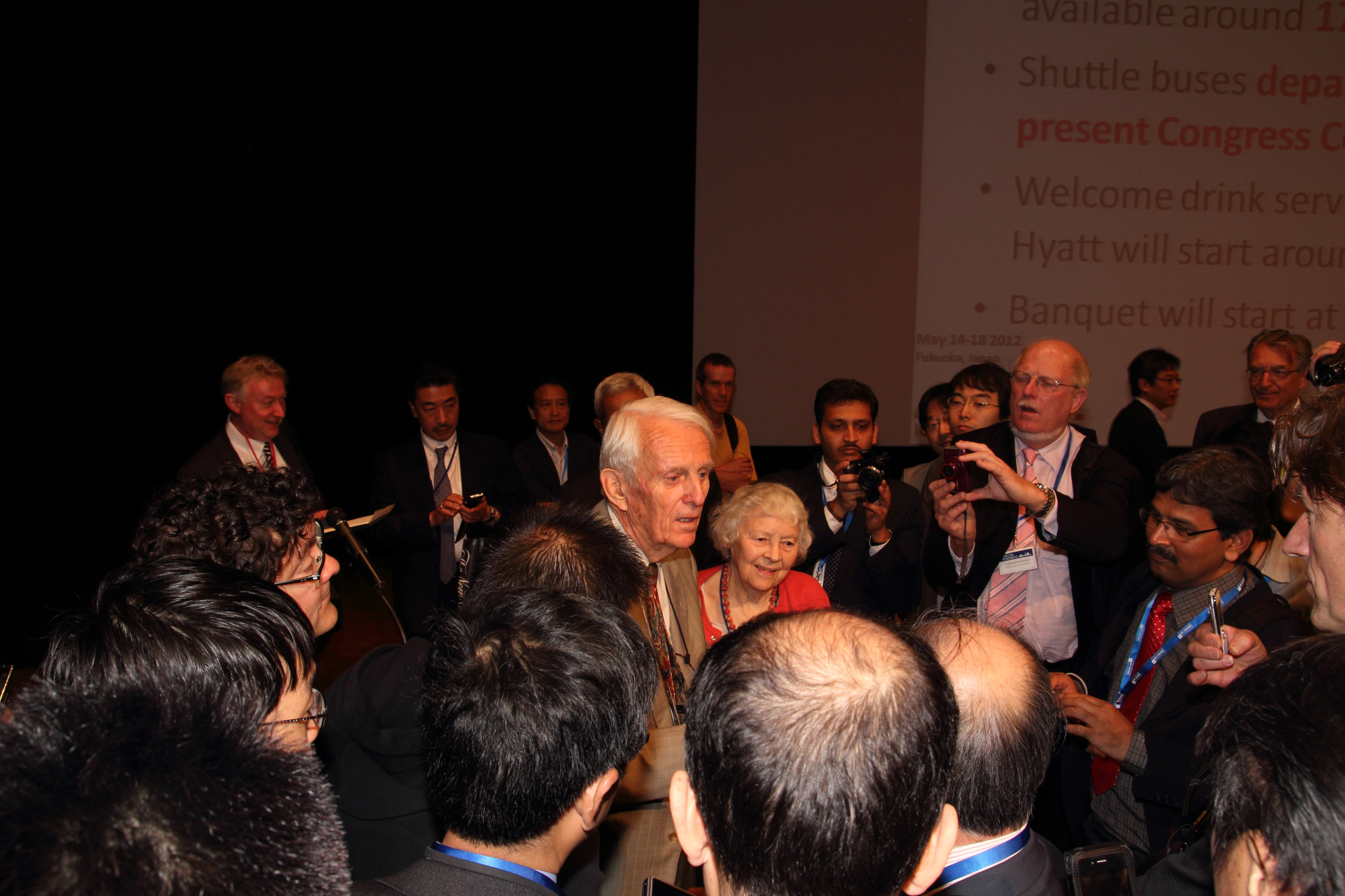 Sir Martin and Lady Audrey among the crowd on stage after Sir Martin's Mendelssohn Award lecture