Kiutra GmbH
At kiutra we share a common goal: To provide our customers with top-notch and easy-to-use, cryogen-free low-temperature equipment. With our magnetic cooling devices, we facilitate scientific research, accelerate hardware development, and enable industrial applications of quantum technologies by freeing them from their dependence on the supply of cryogens.
Expertise and products
- Cryogen-free "one-shot" ADR and continuous ADR cryostats, e.g.,:
L-Type Rapid – Top-loading ADR/cADR cryostat optimized for fast characterization
S-Type Essential – Compact, rack mountable, and easy-to-adapt sub-Kelvin platform
S-Type Optical – Compact sub-Kelvin cryostat with free-beam access
Custom configurations available
- Cryogen-free superconducting magnets up to 5 T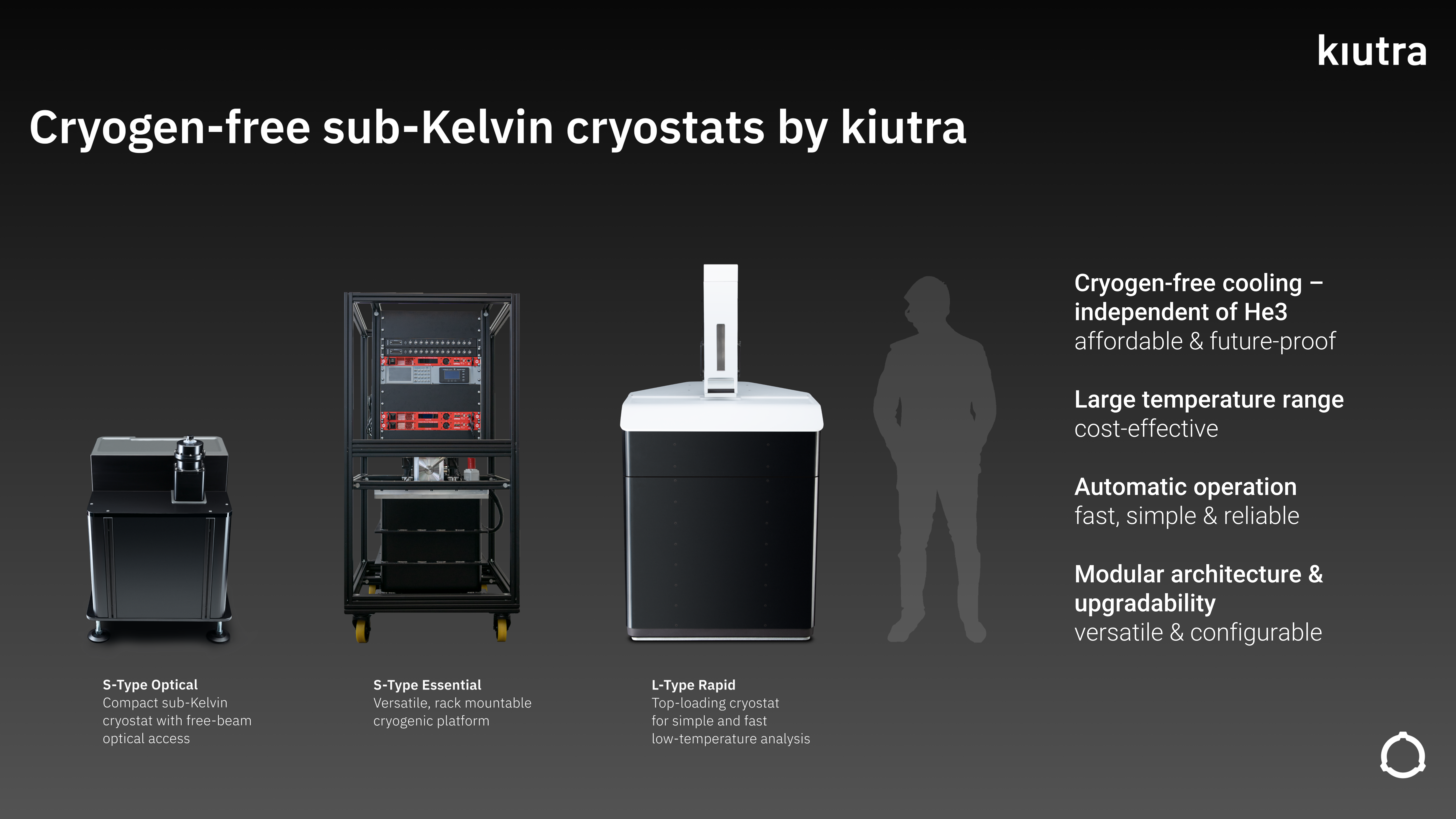 Applications
Material Science
Condensed matter research
Detector applications
Quantum Computing
Quantum Communications
Quantum Sensing
Recent Developement
Research projects:
kiutra has been awarded by the German BMBF to develop highly efficient photon-detectors in a joint project together with the Walter-Schottky-Institute
Kiutra has been awarded a the prestigious EIC Accelerator grant for the development of a fast characterization tool for qubitsand related low-temperature electronics.
Product launch: