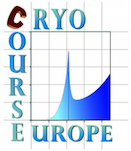 Date: Sep 9 - Sep 21, 2022
Location: Heidelberg, Germany
Additional information on proceedings are available for logged-in users.
The Cryocourse 2022 is funded by the European Commission (Horizon2020, grant agreement 824019) organized by the European Microkelvin Platform (EMP), a Consortium of 17 Partners with expertise in ultralow (milli- to micro-kelvin) temperature physics. The course is addressed to PhD students, post-docs, young technicians and engineers.
Young researchers will learn about the fundamental and industrial issues essential to cryogenics through course topics including low temperature physics, cryogenic industry, particle detection, large scale facilities, space applications and more.