Date: Mar 28 - Mar 29, 2023
Location: GSI, Darmstadt, Germany
Additional information on proceedings are available for logged-in users.
The Cryogenics Society of Europe (CSE) and GSI Helmholtzzentrum für Schwerionenforschung GmbH (GSI), jointly held the 2023 European Cryogenics Days in-person on March 28th and 29th, 2023 in Darmstadt, Germany.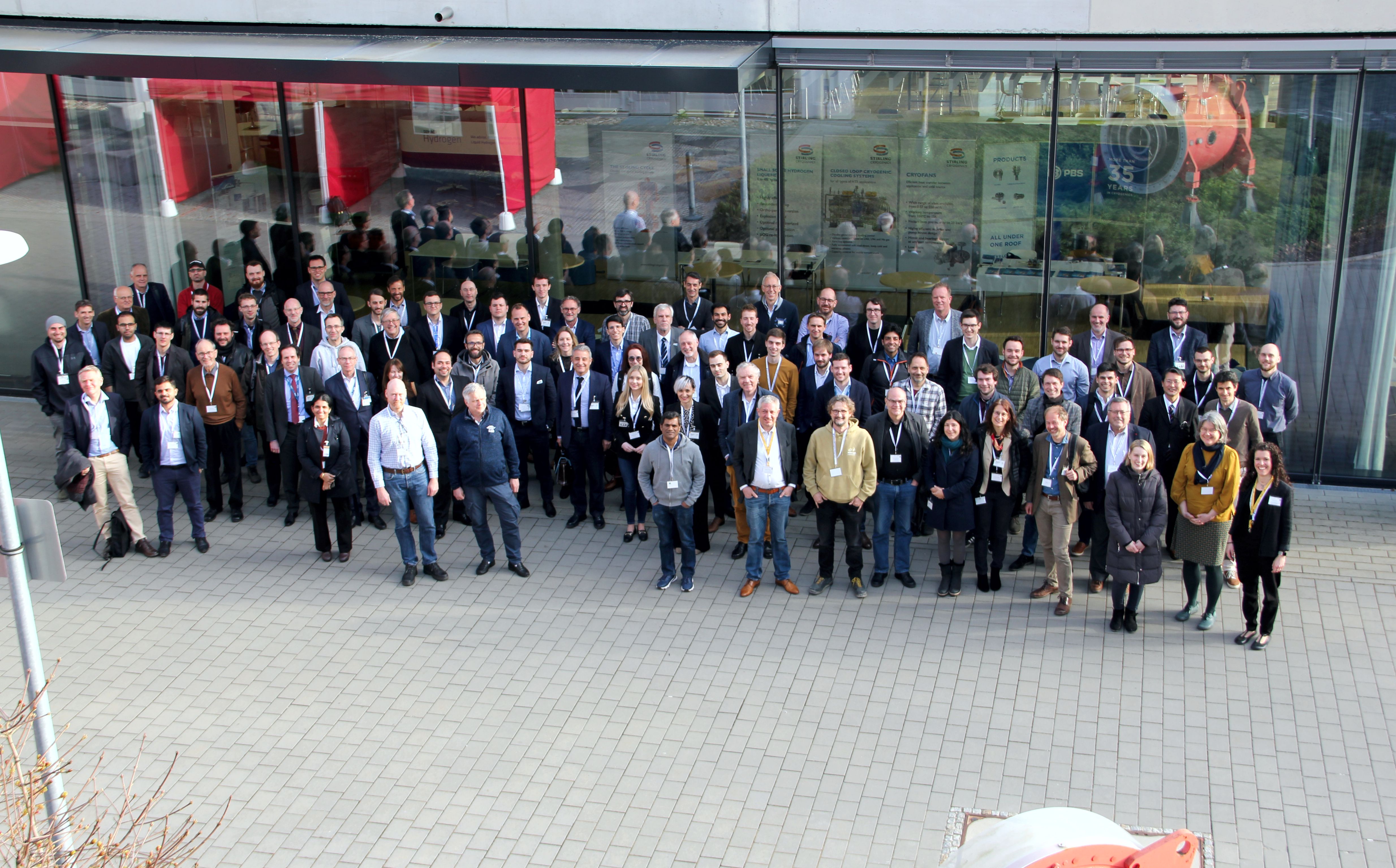 The workshop opened with the annual meeting of the Cryogenics Society of Europe, followed by two days of plenary talk, a poster session and an industrial exhibition concerning many aspects of cryogenics. Despite an ill-timed transportation strike, a total of 120 attendees and 10 industrial exhibitors attended the workshop with 15 different nationalities coming mostly from Europe. An evening social event and built-in social time allowed for time for informal networking.
The technical program consisted of 18 talks and several posters. The program included both descriptions of engineering designs and fundamental research in cryogenics and superconductivity. The FAIR accelerator, which is currently being built in Darmstadt, was the subject of many presentations. Other talks covered varied cryogenic subjects including: " Cryogenics in Superconductor Applications in Space," "Cryo-electron microscopy in structural biology research," "Cryogenics for the superconducting powertrain for aircraft applications: The ASCEND project," and "Large scale cryogenics, CERN, ITER, ESS - Conveners."
Other highlights were the on-site visit to the FAIR cryogenics facility on the construction site. Aside from the material construction, participants were able to see the first components being installed for the cryogenic supply of FAIR. Another highlight was an exclusive guided tour through the European Satellite Control Center (ESA/ESOC) in Darmstadt on the Monday afternoon before the ECD.
More information about the 2023 European Cryogenics Days may be found at: https://indico.esss.lu.se/event/1176/, in the March 2023 CSE Newsletter.
Further information on this event is available on the ECD 2023 announcement, the CSE March Newsletter and the event webpage.