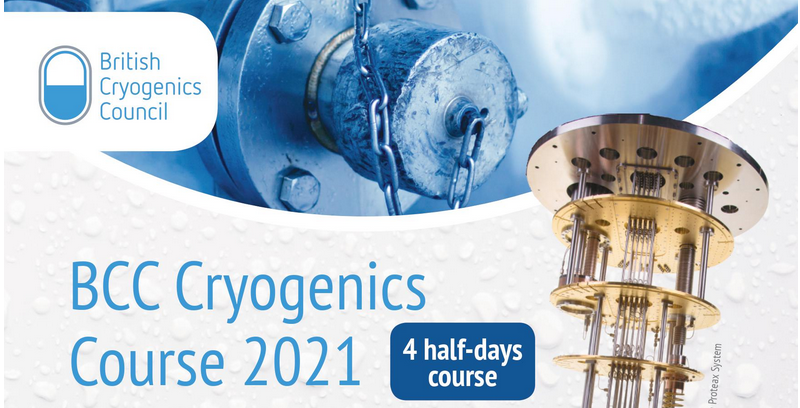 Date: Apr 12 - Apr 16, 2021
Location: Online event
Additional information on proceedings are available for logged-in users.
The British Cryogenics Council organizes a course on cryogenics engineering. The course will be held online starting on April 12th 2021. lt will last four half-days and provide an introduction to the main topics of cryogenics engineering. Have a look at the flyer and to the official website for more information.
Registration is already open and will close on April 5th.