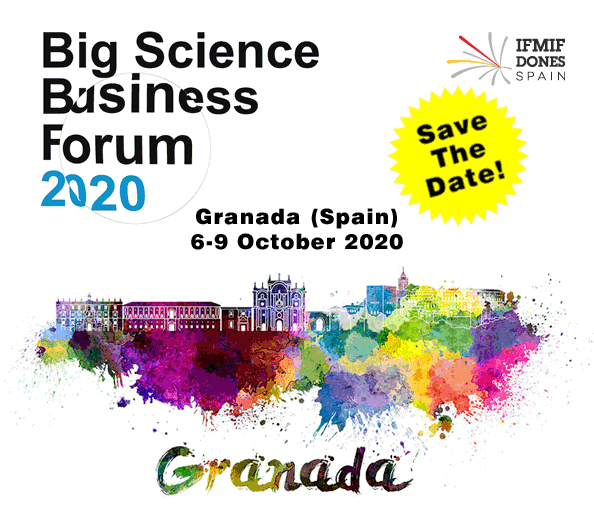 Big Science Business Forum 2020 will offer European companies and other stakeholders the opportunity to learn about Europe's Big Science organisations' future investments and procurements worth billions of euros. BSBF2020 will bring together, for the second time, the largest and most cutting edge research infrastructures in Europe and the world: CERN, EMBL, ESA, ESO, ESRF, ESS, European XFEL, F4E, ILL and SKA as well as other guest and affiliated research organisations.
The forum will offer Companies the chance to:
Learn about business opportunities in the coming years, within a wide range areas and technologies
Meet representatives from Europe's Big Science organisations and their key suppliers.
Network and establish long lasting partnerships via business-to-business meetings (B2B), business-to-customer meetings (B2C) and in the open exhibition area.
Get insight into procurement rules, IPR, technology transfer and how businesses can interplay with the Big Science market.
Boost SME visibility in the Big Science Market
Continuing the trend established in Copenhagen in BSBF2018, more than 1000 delegates from more than 500 organisations are expected to gather in Granada for learning and discussing about business opportunities in the Big Science Market.
Due to the current pandemic situation, the event has been postponed to Sep-Oct 2021 and renamed accordingly.

The BSBF2021 will still take place in Granada.
Early bird deadline is April 30th, 2021. Have a look at the official website for further information.