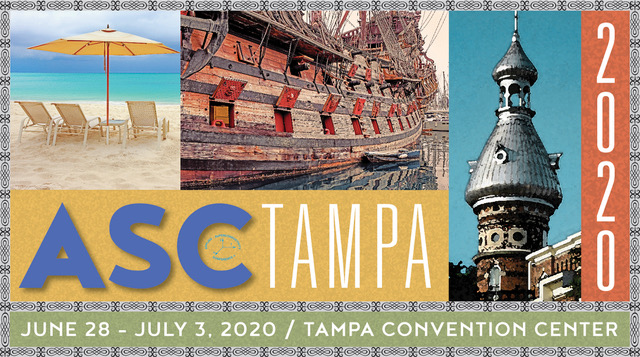 Date: Oct 24 - Nov 7, 2020
Location: Tampa, Florida, USA
Venue: Tampa Convention Center
Website: https://ascinc.org/
Additional information on proceedings are available for logged-in users.
The 2020 Applied Superconductivity Conference (ASC2020) is the foremost gathering point for the electronics, large scale, and materials fields within the applied superconductivity community.
ACS2020 offers both a rich technical program, that as always will include original work in digital electronics, quantum information, astronomy, accelerators, fusion, energy, transportation, medicine, conductors, and properties and testing, and an exhibition, thus bringing the scientific community in contact with the most relevant industrial counterparts.
This years's event will be held from June 28th to July 3rd in Tampa Florida, a vibrant urban city with a rich history dating back to early settlement of North America.
Please visit the conference website for more detailed informations about the logistics, the deadlines and the Student Paper Contest.
The Early Abstract Deadline for Visa Applicants is on November 17, 2019!
The deadline for abstract submission is December the 17th.
Deadline for exhibit boot registration is March 16th, 2020.
14.07.2020 - Due to the COVID pandemic the event will be held this year as virtual meeting.
The targeted dates for the meeting will be 25-31 October or 01-07 November 2020. The ASC organizing committee is presently negotiating agreements for hosting the virtual meeting and will make details known as soon as possible.
The Organizing Committee announces the opportunity to submit a late-breaking abstract for the virtual ASC 2020. Deadline is August 31, 2020, with no exceptions.
We invite you to check regularly the website of the conference or register to the newletter to keep timely informed.
08.10.2020 - The ASC2020 online conference will start on the 24th of October and last until the 7th of November. The program is now available. Registration will remain open until the 23rd of October!