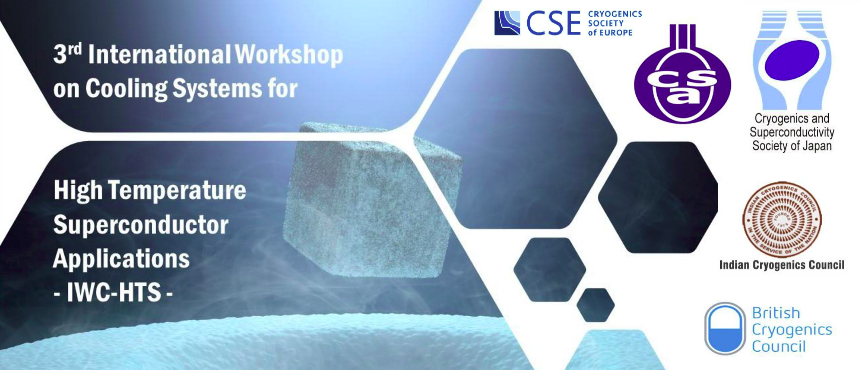 Date: Oct 15 - Oct 17, 2019
Location: Niskayuna, NY, US
Venue: GE Global Research
Additional information on proceedings are available for logged-in users.
The International Workshop on Cooling Systems for High-temperature Superconductor Applications (IWC-HTS) is a bi-annual conference that has established and dedicated itself to bridge the technology gap between high temperature superconductor applications and their required cryogenic infrastructure (have a look at the flyer). This year's event is the third of the kind and will take place for the first time in the United States. More precisely, the Workshop will be held from October 15-17, 2019 in Niskayuna, at the GE Research's innovation campus. The GE center is nestled in the foothills of the Adirondacks, just a three-hour train ride from New York City, and has a more than 60- year history in superconducting applications and cryogenic engineering for medical imaging and high-speed superconducting generators.
The 3rd IWC-HTS will provide a forum for in-depth discussions between cooling-system researchers and HTS application researchers about new cryocooler and cryoplant developments for HTS applications, as well as state-of-the-art methods for the optimal integration of HTS applications and cooling systems.
Registration is now open!
You may visit the website for further information concerning the abstract submission, the agenda and the logistics.